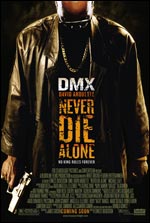 FOX SEARCHLIGHT PICTURES and CONTENTFILM Present A BLOODLINE FILMS Production In Association with WHITE ORCHID FILMS
CAST
King David DMX
Mike MICHAEL EALY
Paul DAVID ARQUETTE
Blue ANTWON TANNER
Edna II DREW SIDORA
Moon CLIFTON POWELL
Jasper LUENELL CAMPBELL
Janet JENNIFER SKY
Juanita REAGAN GOMEZ-PRESTON
Edna I KEESHA SHARP
Young Mike XAVIER SIMMONS
Rockie TOMMY "TINY" LISTER
Nancy AISHA TYLER
Mr. Waters ART EVANS

MICHAEL EALY
Directed by ERNEST DICKERSON
Screenplay by JAMES GIBSON
Based on the Holloway House Book by DONALD GOINES
Produced by ALESSANDRO CAMON
EARL SIMMONS
Executive Producers EDWARD R. PRESSMAN
JOHN SCHMIDT
ANGELO A. ELLERBEE
RUDY "KATO" RANGEL
MARC GERALD
DION FEARON
CAMERON CASEY
Director of Photography MATTHEW LIBATIQUE, ASC
Production Designer CHRISTIAAN WAGENER
Edited by STEPHEN LOVEJOY, A.C.E.
Costume Designer MARIE FRANCE
Co-Executive Producer ELLIOT LEWIS ROSENBLATT
Co-Producers ROBI REED
CHERYL MARTIN
TASHERA SIMMONS
Music Supervisor FRANKIE PINE
Score by GEORGE DUKE
Additional Music by DAMON "GREASE" BLACKMON
Executive Music Producer ANGELO A. ELLERBEE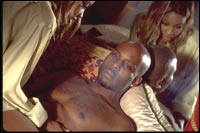 ABOUT THE STORY
Based on legendary street novelist Donald Goines' book of the same name, NEVER DIE ALONE is a richly literate film noir about King David (DMX), a hard-boiled, stylish criminal who returns to his hometown seeking redemption and finding only violent death. But he did not die alone...King David's final moments are spent with Paul (David Arquette), an aspiring journalist who knows him for just a few minutes but is changed forever by their meeting. King David - half preacher, half Satan, and all street smarts - gives to Paul an audiotape featuring the story of his recent exploits, leaving behind a riveting, poetic sermon on villainy and its consequences. The tapes reveal that the cycle of violence and retribution King David's actions spawned have come back on him full circle, as he suspected they might all along...
The acclaimed novel Never Die Alone was penned in 1974 by the late African American cult writer Donald Goines shortly before his death, and was adapted for the screen by James Gibson. One of the most widely acclaimed black authors of his generation, Goines wrote his first two books while incarcerated, and followed those with an astonishing 16 novels written from the time he was released from prison in 1970 until he was shot to death in 1974. Goines sold more than 5 million books in his brief career and has, in the past decade, been re-discovered by legions of hip-hop fans. He has been called the greatest black American urban novelist since Chester Himes and the French magazine L'Express called him "a flashing talent straight from the street of the lost."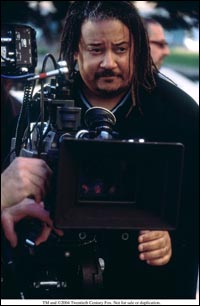 The film is helmed by Ernest Dickerson, whose directorial debut was the critically acclaimed 1992 drama JUICE, starring Omar Epps and the late Tupac Shakur. Dickerson is also highly regarded for serving as director of photography on seven of Spike Lee's most celebrated films from SHE'S GOTTA HAVE IT up to and including MALCOLM X. He has directed a number of feature and made-for-TV films, ranging from the recent horror movie BONES starring Snoop Dogg to the Peabody Award-winning Showtime movie STRANGE JUSTICE, based on the controversy surrounding Anita Hill and Clarence Thomas. Dickerson most recently directed the drama GOOD FENCES, starring Danny Glover and Whoopi Goldberg, which had its world premiere at the 2003 Sundance Film Festival.
NEVER DIE ALONE stars DMX (CRADLE 2 THE GRAVE), David Arquette (THE GREY ZONE), Michael Ealy (BARBERSHOP), Reagan Gomez-Preston ("Carmen: A Hip Hopera") and Clifton Powell (BONES). It is produced by Earl Simmons and Alessandro Camon, co-produced by Robi Reed, Cheryl Martin, and Tashera Simmons and executive produced by Edward R. Pressman, John Schmidt, Angelo A. Ellerbee, Rudy "Kato" Rangel, Marc Gerald, Dion Fearon and Cameron Casey. Elliot Lewis Rosenblatt is co-executive producer. The film is the first motion picture to be produced by Bloodline Films, DMX's film production company. The director of photography is Matthew Libatique (PHONE BOOTH, REQUIEM FOR A DREAM, GOTHIKA).
NEVER DIE ALONE: FROM NOVEL TO SCREEN
"We reap what we sow. That's what the Bible says. Payback's a motherfucker. I think James Brown said that. Same difference. We all know the story. At least we pretend we do. Hindu cats out in India have a word for it: Karma. They believe in reincarnation. That a man pays in the next life for all the shit he's done in the previous one. And keeps on paying too. Until he gets shit right." - King David
Who was the ruthless man they called King David? Did he exist or was he a figment of author Donald Goines' imagination? Or is he an amalgamation of every dark and dangerous character that ever represented evil and retribution to Goines in the brief, brilliant flash of his life?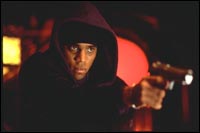 Though the answer will never definitively be known, director Ernest Dickerson was drawn to Goines' raw portrait of a street gangster's rise and fall, because it hit him in the gut like truth. Says Dickerson about Goines: "All of Goines' stories have an exciting reality to them because he wrote about a world that he actually lived in. He was a career criminal who spent several years in prison and while he was there he started to write. He always wrote about the events and people he knew, so King David, who to us seems like a larger-than-life, almost epic character, probably really existed someplace."
A long-time fan of Donald Goines, Dickerson was astonished that no American filmmaker had ever adapted his novels for the screen, despite the author's reputation for compelling pulp-style storytelling, vivid intensity and stylistic verve. "Sadly, Goines has been pretty much ignored in the U.S., although he's very highly respected overseas, especially in Europe, where he's given real literary weight. I think it's important to recognize him," says Dickerson. "He is perhaps the world's premiere black pulp fiction writer, and screenwriter James Gibson has taken some of Goines' big themes, such as the idea of Karma and the concept that what goes around comes around, and stayed true to Goines' world, while giving it a real modern feel."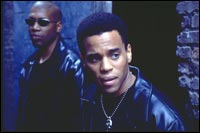 James Gibson, who makes his feature film debut as a screenwriter, had been reading Goines' work for years before tackling NEVER DIE ALONE. "I adapted the book in part as a labor of love but also because I wanted to write a contemporary urban film, and this was a great story. Though I brought some of my own vision to it, I tried at all times to be true to the spirit of Goines," he states.
To heighten the story's visceral excitement, Gibson made a few changes to the novel, including switching King David's diaries from the handwritten volumes Goines writes about to the more dramatic audiotapes. But the focus was always on capturing the gritty complexity of Goines' storytelling.
Explains Gibson: "The original Goines book, though gritty and written in classic pulp style, was also surprisingly complex, with a very experimental literary structure -- three totally isolated threads set in the present, told in the third person, that never come together (Mike, Paul and Moon) and a picaresque fourth thread set in the past focusing on King David, told in the first person in David's voice through his diaries."
Gibson continues, "The challenge in adapting it was to try to make it all cohere, give the piece some structural unity and dramatic tension, and, finally, to find a unique way to convey King David's point of view through the voice over. Another challenge was to update the piece to the present and yet find a balance between staying true to Goines' world while keeping it modern."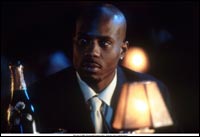 When Ernest Dickerson read the completed script, he was enthralled by its atmospheric sense of fatalism and shadowy style. "It's filled with noir conventions. I love that there are flashbacks within flashbacks within flashbacks," he says. "I also love that it's a tale told by a dead man - sort of like SUNSET BOULEVARD, where it starts with a man dying, looking back on the earth from the world of the dead. The whole thing is very rich and it doesn't let the audience off the hook. I personally like movies like this that brand you, that sear you, that scar you, that you can't walk away from because they stay with you."
From the beginning it was clear that the film would require someone with a huge personality and a deep, personal understanding of urban life to bring to life the role of King David, the gangster who claws his way up from the streets only to face his final retribution. Executive producer Edward R. Pressman brought up the name of DMX, the rap artist who has also found tremendous success as an actor in such recent hits as
CRADLE 2 THE GRAVE, and the search was over.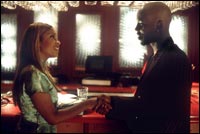 Says producer Alessandro Camon of DMX: "Donald Goines has often been described as 'the ghetto's Shakespeare' - and we all agreed that DMX is the one actor out there with the street cred to bring one of Goines' richest novels to the big screen."
"He is a natural," adds Dickerson. "For the role of King David, DMX drew on all his life experience and the influences of people he's known throughout his life to create this character with a great deal of charisma and complexity. This is a pivotal film for him because he really establishes himself as an actor, and he rose to the enormous challenge of the role brilliantly. But as with other stars from the music world, DMX also brings his own exciting personality to it, and there's nobody else like him."
DMX was already a fan of Donald Goines' hardcore street novels and was immediately honored to have the opportunity to play the almost mythical kingpin character of King David. He was so drawn to the project that he also came on board as a producer. "I saw NEVER DIE ALONE as an intense street story with a twist," comments DMX. "It's an important tale from the hood that also has valuable lessons."
He also recognized right away that this film would not be business as usual. "This is not your typical rapper-in-a-movie movie, and not your typical DMX-in-a-movie movie, either. It's something totally different, yet just as energetic," he observes.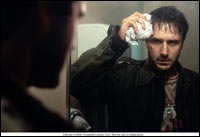 Most importantly, DMX was personally moved by the story and felt that it held out a strong relevance to today's urban audiences - along with an unexpected and much needed glimmer of hope. "King David's story of a heartless individual who suddenly gains a conscience is very relevant to the plight of the black man today," he observes. "There are so many individuals who see themselves, maybe because of what they've done in the past, as beyond redemption. But just because you've done certain things doesn't mean you can't change. The thing is that you've got to forgive yourself if you're going to be forgiven for what you've done."
DMX sees King David, ruthless and dangerous as he once was, as finding some redemption by leaving behind this and other vital lessons. He says: "King David was a drug dealer, but he was never an ordinary drug dealer. He might have seemed heartless, but that's because the only time he allowed himself to love, he got hurt. He can be a real bastard, but I think he realizes at the end of his life that you have to make amends for all the bad things you've done. And that's what he sets out to do in an original way."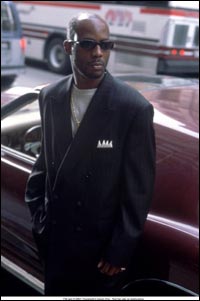 Playing opposite DMX as Paul, the writer whose life is unexpectedly changed by his chance encounter with King David, is David Arquette, a veteran of risk-taking independent films. Paul is an unusual character in that he is the only white character that ever appears among all 16 novels Donald Goines wrote. This notion of a total outsider looking in fascinated Arquette.
"Paul wanders through his life fascinated with black American culture and the darker culture that Goines wrote about," states Arquette. "As a writer, an artist, he wants to understand this world more intimately so he's immersed himself in the culture by living in a rough neighborhood. And then he runs into King David, who is sort of everything he's been searching for as a writer. So he finds this guy, for lack of a better word, he finds his muse. In King David and the audio journals that bring his story to life, Paul discovers a portal into this world that he's never really had a full grip on before. His eyes are opened."
Arquette had never read Donald Goines before, but like most who encounter him for the first time, he was riveted by both the author's distinct style and his personal legend. "Goines really lived this story - and, just like King David, who Goines was and how he lived ultimately caught up with him -but at the same time he was an important artist," he observes.
Arquette was also pulled in by the chance to do something that even in his diverse career is unlike anything he has ever done before. "This is a film noir, a pulp movie, with a lot of action and moody exchanges. Some incredibly talented people came together to make this movie and it's a primarily African-American cast, so I feel very honored to have been invited along," he says.
For Arquette, the character Paul also represents one of the most resonant themes that runs like a vein through all of Donald Goines' work: Karma. "This story is all about Karma and how this one man's life, King David's life, has affected so many others," he says. "Paul finds himself sort of becoming judge and jury of King David and ultimately, he has the responsibility for making the final decision about what is going to become of this man's life in the end."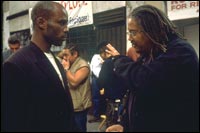 BRINGING NEVER DIE ALONE TO LIFE
"Everything's been building up to this point. Getting out of that hell-hole city. Re-inventing myself...Whoever said there was no such thing as a second chance in life was an ignorant fool. This is America..." - King David
NEVER DIE ALONE was shot in just 18 days, which only seemed to heighten the rough and tumble, street intensity of the story for the cast and crew. To bring the whole thing to life, the focus was on a gutsy authenticity. DMX grew his hair out and even put a little gray in it to better embody an aging gangster. He also worked on King David's distinctive speech patterns. "I always talk fast," explains DMX, "but King David moves a lot slower. He's real curled-lip, slick-talking, but he's got an easy tempo. I had to bring out that smooth mac daddy thing."
Every detail was important to DMX. "I really put this character together. I picked out his Cadillac, I was there for the wardrobe and I even got comfortable wearing a suit," he notes.
The fevered pace of the production kept the intensity going. "We were working so quickly that I really got an opportunity to get deep into the character," DMX comments. "On bigger productions, you're always taking breaks. But here, we just kept shooting with very few interruptions so you don't ever get out of character. I was King David all day. For me, it was all part of trying to give a more heartfelt performance."
David Arquette had a different challenge in preparing for the role of Paul - he had to experiment with essentially becoming a silent film star. "A lot of Paul's scenes are just him listening to King David, taking it all in and absorbing it like a sponge. It's an odd challenge for an actor, but it was also an incredible opportunity to explore a whole different side of acting," he says.
Meanwhile, Ernest Dickerson was collaborating with cinematographer Matthew Libatique to create the film's striking visuals. A lauded cinematographer himself, who helped develop the bold, jazzy look of Spike Lee's movies, Dickerson has a distinctive visual sensibility that always comes to the fore. He was, in turn, drawn to Libatique, who is becoming one of the most sought-after DPs working in Hollywood today, with a filmography that includes such visually arresting films as GOTHIKA, PI, REQUIEM FOR A DREAM and TIGERLAND.
The merging of Dickerson and Libatique's soulful creativity became a keystone of the film's expressionistic style. "Like a lot of noir, a lot of what happens in NEVER DIE ALONE happens in the shadows," observes executive producer Edward R. Pressman. "But sometimes the darkest moments happen out in the open, like when we see King David first establishing himself in the harsh white light of LA. The combination of Ernest and Matthew has resulted in a film shot through with an explosive visual energy that I've seen only rarely in my career."
Shooting in Los Angeles, Dickerson aimed to create a kind of murky, nameless, universally claustrophobic city. "We wanted to capture that noir, city-at-night feel, and in the way that we shot, we sort of let the city light itself," explains Dickerson. "We used a special film stock that Kodak has developed which allows you to shoot deep into shadows, and this allowed us to do a lot of scenes in the dark city using only available light, which helps give the film its look."
Says David Arquette about Dickerson's neo-noir style: "Ernest Dickerson has that rare combination of being both very story oriented and at the same time very visually oriented. He orchestrates each scene like it's a dance. I think he's really succeeded in bringing to life the incredible energy of this story and taking the audience into the wild, turbulent world that Goines writes about."
Producer Alessandro Camon summarizes: "Ernest has brought a level of sophistication to NEVER DIE ALONE that sets it apart from the urban gangster genre, and makes it an ambitious, complex study of violence and Karma."
---
Prize Packages - 2 Winners will receive the following:


»Never Die Alone Long Sleeve Shirt. Size Large
»Never Die Alone Mini Poster
»Never Die Alone Zippo Lighter
»Never Die Alone Beanie Hat

---
This contest has ended.