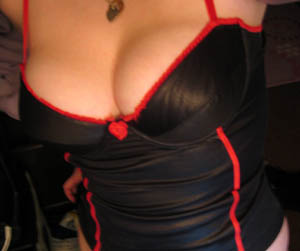 Music is my one true love.
Some favorites: Dog Fashion Disco, Mindless Self Indulgence, Tub Ring, Dresden Dolls, Mary Prankster, Rasputina, Cake, Codeseven, Jimmie's Chicken Shack, Garbage, Naked, Sevendust, Jack off Jill, Switchblade Symphony, Ani Difranco, Jimmy Eat World, Hybred, Reel Big Fish, Stone Temple Pilots, etc

I love my friends. I'm always looking for more people to talk to.

Roadtrips = my drug of choice. I find myself driving 8 hours just for one band and the chance to see my friends.

I also watch a lot of movies. I'm girly.

* I'm not on here looking for e-sex, so please don't IM me with those intentions.