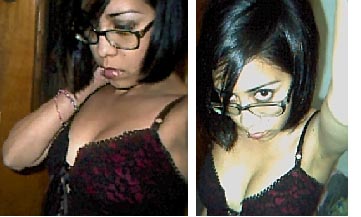 *music: at the drive-in, your enemies friends, the icarus line, limbeck, recover, toys that kill, !!!, little wings, treadwell, pretty girls make graves, the four letter words, hot hot heat, the rapture, FYP, this is revenge, minus the bear, red light sting, sHoeGazeR, full blast, murder city devils, huggy bear, thee makeout party, mirah, neon king kong, sparta, the leeches, the make up, glass candy, black cat #13, autolux, arab on radar, the gossip, the mars volta, Q and not U, the jagoffs, mates of state, dennis driscoll, dios, the fallen, the locust, the starvations, camera obscura, the pattern, bullet train to vegas, the lipstick pickups, the bikini bumps, the christ punchers, soilded doves, swing kids, moving units, gogogo airheart, the rolling blackouts, nightmare syndicate, total shutdown, radio vago, snake vs. wizard, dance disaster movement, city of caterpillar, usurp synapse, will oldham, songs: ohia, smog, the aislers set, tristeza, orchid, the sharp ease, the vogue, neil perry, geraldine fibbers, & bluebird.


*drugs & alcohol.


*baby kitties....meow.


*www.buddyhead.com

*having yr heart broken sucks. never trust boys.