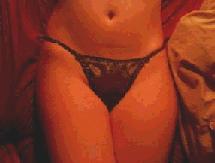 I have gauged ears, cold feet, and pierced nipples.

I'm moving to St. Paul, MN soon. What's it like there?

I want to be chewed up and spit back out.

I like beef, the companionship of someone who doesent really care, nonmonogamy, flirting for the hell of it, cats, snakes, A3, rats, Heinlein, screaming off of cliffs, driving fast cars, Jello shooters, shirtless men, running through sprinklers on summer nights, ignoring the daytime, roses with real thorns, down comforters, chasing bugs on shrooms, vodka, gauged ears, nipple piercings, mersh, tattoos, skin, cigarettes, sleep, celery, Queens of the Stone Age, silk, modified bodies, shrooms, subversive humor, dirty sex, being tied up, scottish people, talking dirty, kaluha, licking sweaty necks, cigarettes, drugs, Aphex Twin, The Rolling Stones, Quarashi, cribbage, drinking for pleasure not drunkenness, enjoying life, hitting people who say "your mom", shaved heads, coffee, and dark beer.

Especially dark beer.