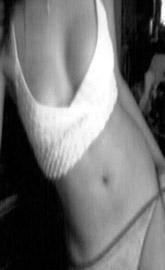 HoW mAny SpeCiAL PeOPlE ChaNGE? HoW MAnY liVeS ArE lIViNG STRanGE? WhErE wEre YOU WhIlE wE WeRe gEtTinG HiGh? SLowLy WaLKin DOwN ThA HaLL FASTeR thAn A CanNOnBALL.. WhERE WeRe yOU WhIlE wE WeRE gEtTing HiGH? SOmE Day You WiLl FInD mE CAuGhT BENeaTH ThE lanDsLiDe In A CHaMpAgNE SuPERNoVa In ThE SkY...

Me*!
I LiKEs:
CanDy, BoYS, GiRlIeS!, FoOtBaLL, RaInY DaYs, InDIe ROcK, EMO, ROCk, LEoPaRd PRiNT, UnDieS, BuBbLe GuM, FloWeRs, ShOPpInG, ColD AuTuMn NiGhtS, PhONeS, YOU!, ORiGinAL pEOplE WiTh PoSitIve AttITuDes, GOOd MUsic, GooD pEopLE, GOoD FooD! "Eat, DriNk AnD be MerRy FOR tOmoRrOW wE Die" LiVE For The MOMENt!

I DONT lIkeS-
SNoBS, HoMoPhoBeS, SmOkErS, NaRrOW mInDeD pEOpLE, My NeiGhBoR, MeAn PeoPLE, BoRInG anD un oRIgiNAl PeoPLE, ROboTs, CloWnS, MACaROni AnD ChEeSe, anD FAkEs.