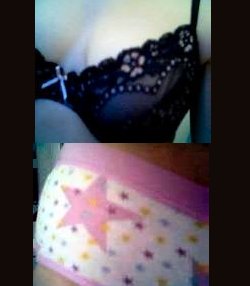 i don't want your cum, and i don't do nude pictures. fuck off.

likes: music (a lot), kissing, rainbows, the 70's, fight club, web design, sleeping, lipgloss, photography, kathleen hanna, not being your victim, shouting, ghost world, sex, mexican food, being antisocial, donnie darko, bracelets, sarcasm, people watching, being drunk, self destruction, american beauty, morrissey, j.d. salinger, retro, pretty colours, kevin smith.

hates: being ignored, trendy bisexuals, people, probably you, arrogance, smalltalk, early mornings, windy rain, posers, boredom.

it was dark as i drove the point home, and on cold leather seats well it suddenly struck me...
i just might die with a smile on my face after all.

remember me when you clinch your movie deal.