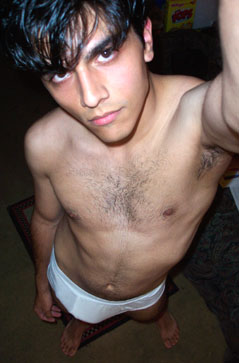 looks like it's merely a list... and it kind of is..
but how do you NOT sound like an asshole on here?!


HERE'S SOME MUSIC YOU DON'T LISTEN TO....
Atari Teenage Riot, Alec Empire, Ec8oR, Shizuo, DJ Scud, DJ 6666, The Curse Of The Golden Vampire, Replicant Impulse, Lolita Storm, Something J, Aphasic, Din-S.T., Bloodclaat Gangsta Youth, Tatsuhiko Asano, N1TRO, Biochip C, Heartworm, Like A Tim, Rope, Parasite, Panacea, Doc Tom,....
The Smiths, Morrissey, Joy Division, GOLD CHAINS, Ice, MINISTRY, Techno Animal, Brainbombs, Melt Banana, Merzbow, Jello Biafra, Dead Kennedys, Guitar Wolf, The Germs, The Clash, Assfort, The Misfits (with Danzig!!!), The Cure, Aphex Twin, Bjork,


AND SOME FILMS YOU DON'T WATCH.....

Le Fabulux Destin d'Amelie Poulain, ROBOT CARNIVAL, Metropolis (Osamu Tezuka's), AKIRA, Memories, Perfect Blue, Spriggan, Castle Of Cagliostro, Wings Of Honneamise, Ghost In The Shell, Macross Plus, Blade Runner, A.I., Basquiat, Ghost World, Cowboy Bebop,....



O.K so that's the junk I like. As for me myself... I'm quiet, picky, intense.
and bored with this shit.