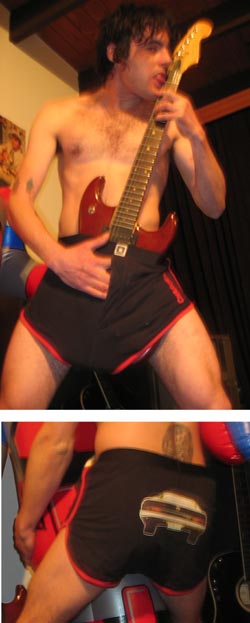 had to show my undies! (my mum gave them to me)
beer funds from: robot building, sometimes blacksmith
eater, drinker...
skills: drunk'in bicycle accidents
love"s: my valiant charger (see back of undies)
rock! dead moon, black michael jackson, s.t.r.e.e.t.s. (not "the streets"), dead boys, new york. dolls, royal trux, devo, ac/dc, rose tattoo!!!!!, tight bros from way back when, mel c, rock steady crew riding, skating, masala dosas, robots, passing out at the pony, metalica (whiplash!!!!!) "acting like a maniac!", toody, fred and andrew!! slayer, gundam, undies, all my lost vancouver friends especially hollie brown. "i'm johnny and i don't give a fuck"
could go for days! fuck it. skate or be sick!