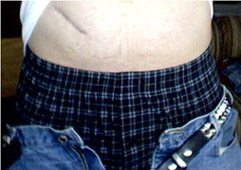 I am 23, and a dork. I play bass and sing for a band called The Preps. We have been rocking out since 1996. Check out the website.

Bands I love: OZMA, Alkaline Trio, Allister, Jimmy Eat World, Weezer, Ataris, Glassjaw, Ultimate Fakebook, Piebald, Thursday, Brand New, Something Corporate, Midtown, and soo many more.

I heart: playing guitar, walk on train tracks, humping cars, rain, easter bunny, cute girls who don't smoke, streaking naked through graveyards, good conversations on real issues, and take pictures of things.

I hate: liars, name-droppers, close minded people, when it is soo cold it feels like my nipples are going to fall off, and i am not a huge fan of shrinkage.

I am not SxE, but i dont smoke or do drugs.